Misty: A couple of weeks ago the grandchildren visited for the holidays and they had an Easter egg hunt around the garden. Here's a picture of Major Tim seeing what he can spot over the fence! I don't think he found any, but if he did, he definitely didn't share them with me.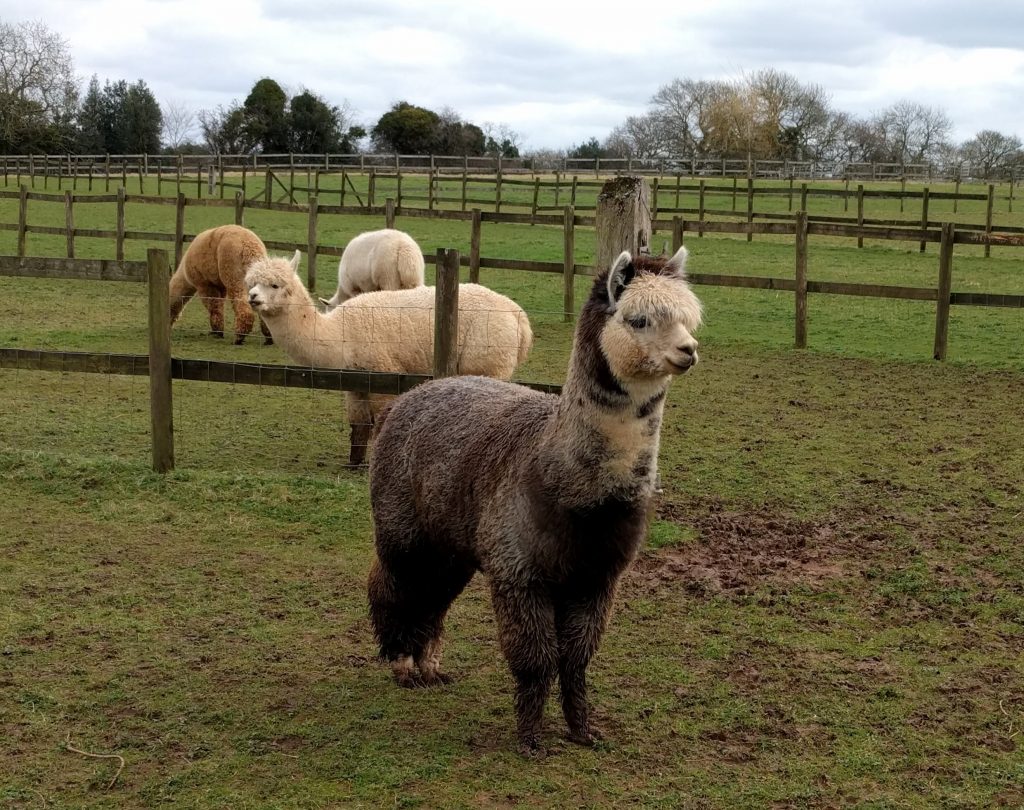 As always, a lot has happened since our last diary entry. In short, we now have sheep. It all started when we acquired 'Martha' from a local farmer who moved his lambs into the next door orchard. One of them had a bad leg so Mum (Elaine) started looking after her. One thing led to another and soon 'Martha' moved in. Last summer Molly and Mabel were brought home. They are teddy bear sheep, and although I hate to admit it, they are rather cute, although rather in need of a haircut at the moment. Here's a picture of them when they first arrived (looking a little sheepish), but we'll put up another one once they've been sheared!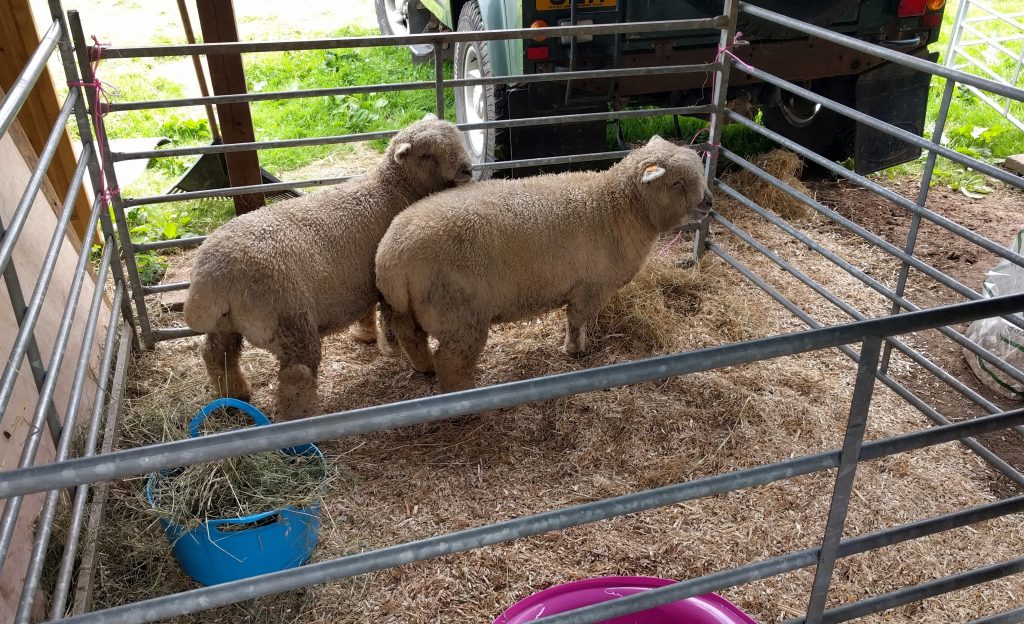 We'll write again very soon!