Rosie: What a summer so far! Luckily all the alpacas and sheep were shorn back in May so they've been able to properly enjoy some dust baths and hosepipe showers in the hot weather.
We woke up one morning in June to find a new baby up and already feeding in the field! It was a lovely day so Bambi obviously thought she'd get it over with nice and early to enjoy the rest of the day. She is a female cria, called Dority, pictured here with her Mum at feeding time.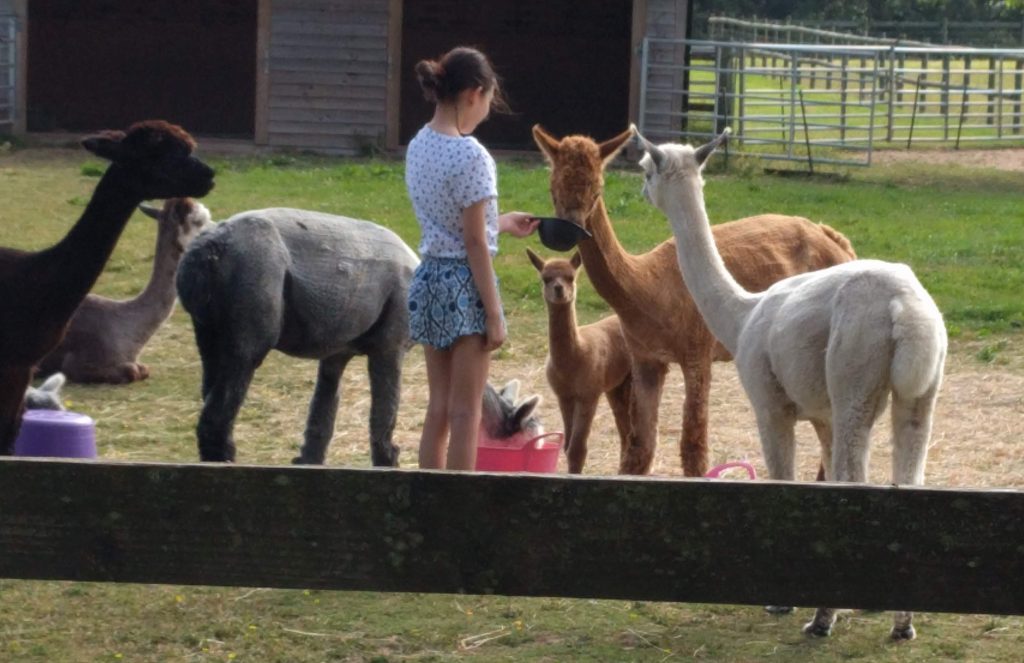 As we only had one male cria last year, Obi had to move in with the big boys on his own. He wasn't very happy at first and obviously missed his mum a lot, but here he is stretching out in the sunshine.
The sheep are looking much better now they've had haircuts, I think you'll agree!